Christian Life Coaching Tucson
Are you looking for Christian life coaching in Tucson? Do you want make sure the coaching, encouragement and guidance is from a Biblical perspective? Life Coaching with a mature believer may be just what you're looking for.
What is Christian Life Coaching?
It can be helpful when you feel stuck in some aspect of life to talk to someone who can help you clarify your goals, move unhelpful things out of the way, and move forward in the direction you want to go. Life coaching is the structured process of working with a professional trained to help you clarify, reorganize, change, grow, and take action to reach greater fulfillment. Life coaching can help you improve your relationships, job satisfaction, spiritual life, and daily functioning.
Life coaching is a powerful, relational alliance between coach and client, the result of which is a roadmap for how to get from where you are to where you want to go. A life coach doesn't tell you what to do, they help you clarify the path you want to be on and walk that path with you until you've got the hang of things. 
Life coaching can help you clarify your goals and identify the obstacles holding you back. A life coach is trained to look for blind spots and help you to navigate out of corners and off hamster wheels. Once obstacles are identified, a life coach will help you develop strategies to overcome them. A coach will get to know and then maximize your unique skills and gifts. By helping you to make the most of your strengths, life coaches provide the support you need to achieve long-lasting change.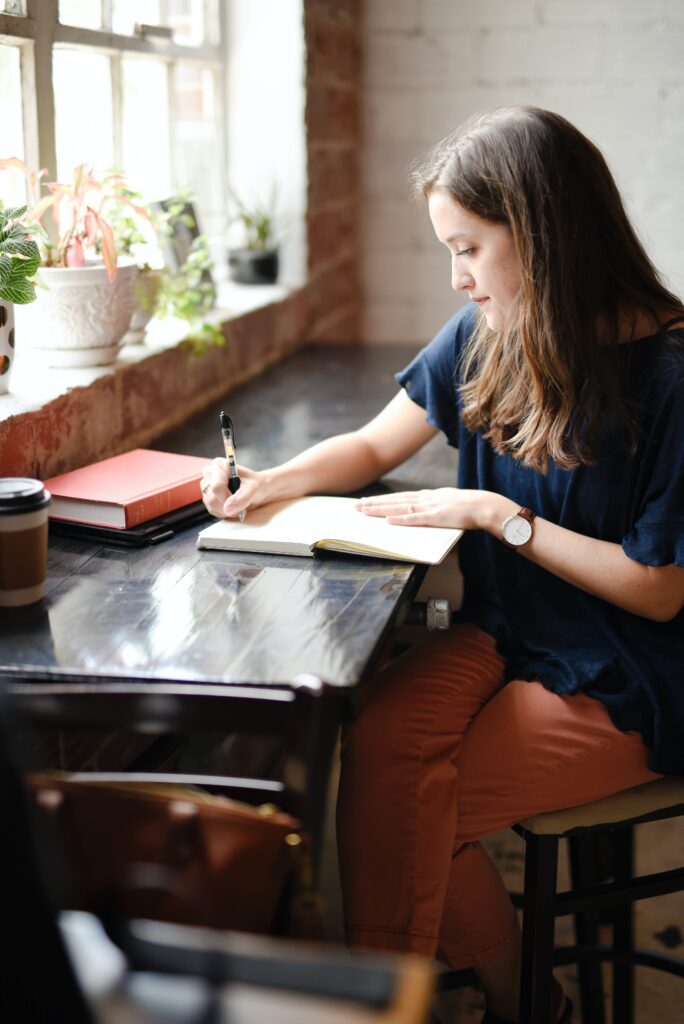 Christian life coaching adds a spiritual layer to the process in that you receive guidance, direction, and encouragement from a Christian worldview – integrating Scripture, prayer and Biblical principles into life coaching sessions in a comfortable way. God calls us to be good stewards, of our minds, our bodies, and our resources. Sometimes we get stuck knowing how best to do this in a God-honoring way. Christian life coaching can help you step into the blessings and abundance God promises his children. 
Christian life coaching can help you find fulfillment. Marybeth believes that intimacy with God has no contenders and that striving for fulfillment without Jesus can be like making lemonade without lemons. Ephesians 1:11-12 (The Message) says, "It's in Christ that we find out who we are and what we are living for. Long before we first heard of Christ and got our hopes up, he had his eye on us, had designs on us for glorious living, part of the overall purpose he is working out in everything and everyone." Christian life coaching helps you connect to the life-giver while also doing your part to be a good steward and a light unto the world.
What Can Christian Life Coaching Help With?
Life Transitions
Retirement
Returning to the workforce
Starting/leaving a job
College to career
Motherhood/fatherhood
Empty nest
Entering/leaving ministry
Entering/leaving the military
Grief
Loss of a loved one

Infertility/miscarriage/abortion
Loss of a pet
Loss of a job/career
Loss of a role
Foster care/adoption
Wise Decision-Making
Work-Life Balance
Conflict Management 
Finances/Budgeting
Parenting
Health
Relationships
Dating
Engagement/premarital
Second+ marriage
Communication skills
Emotion identification/expression
 Identifying toxicity
Healthy Boundaries
With your intimate partner

With parents/siblings
With extended family/in-laws
With adult children
At work
In church/ministry
Being self-employed
Working from home
 Spiritual Life
Questioning /doubt
Wise deconstructing
Deepening relationship with Jesus
Making faith a priority
Going back to church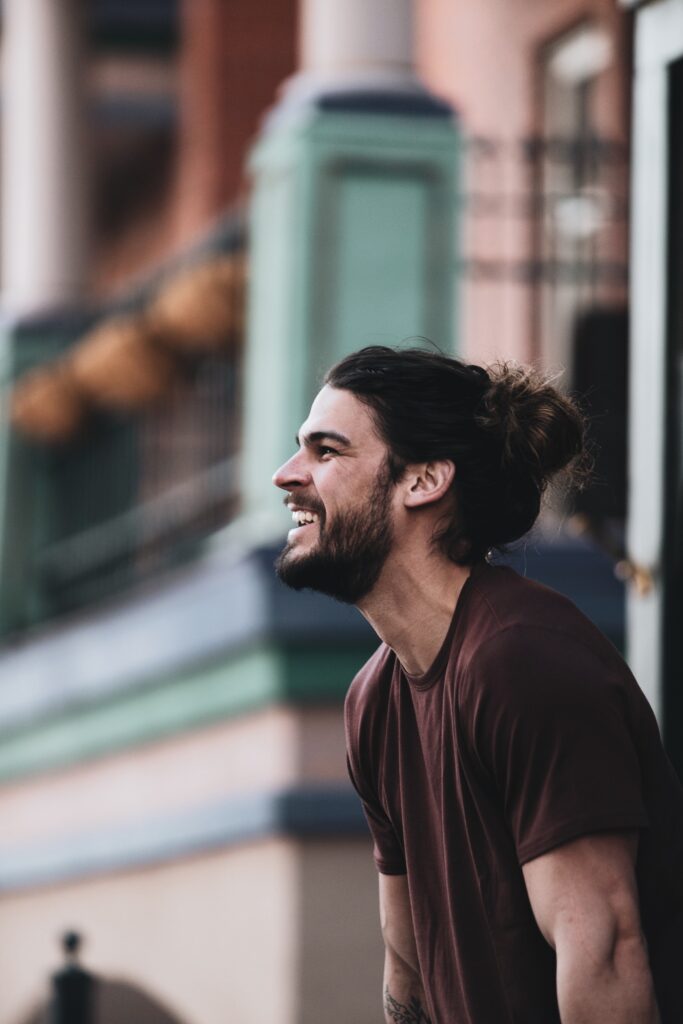 How does Life Coaching differ from Pastoral Counseling and Psychotherapy?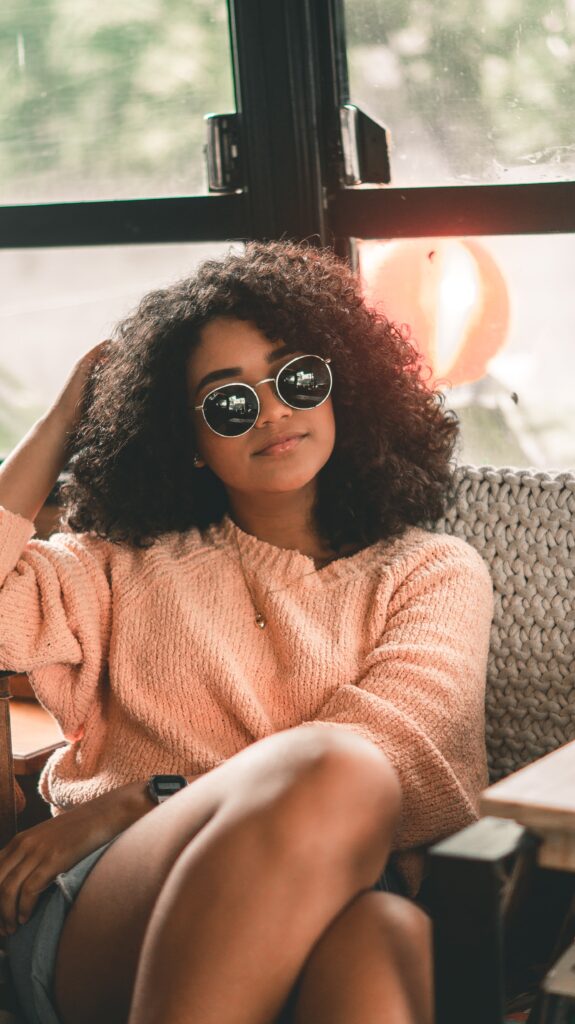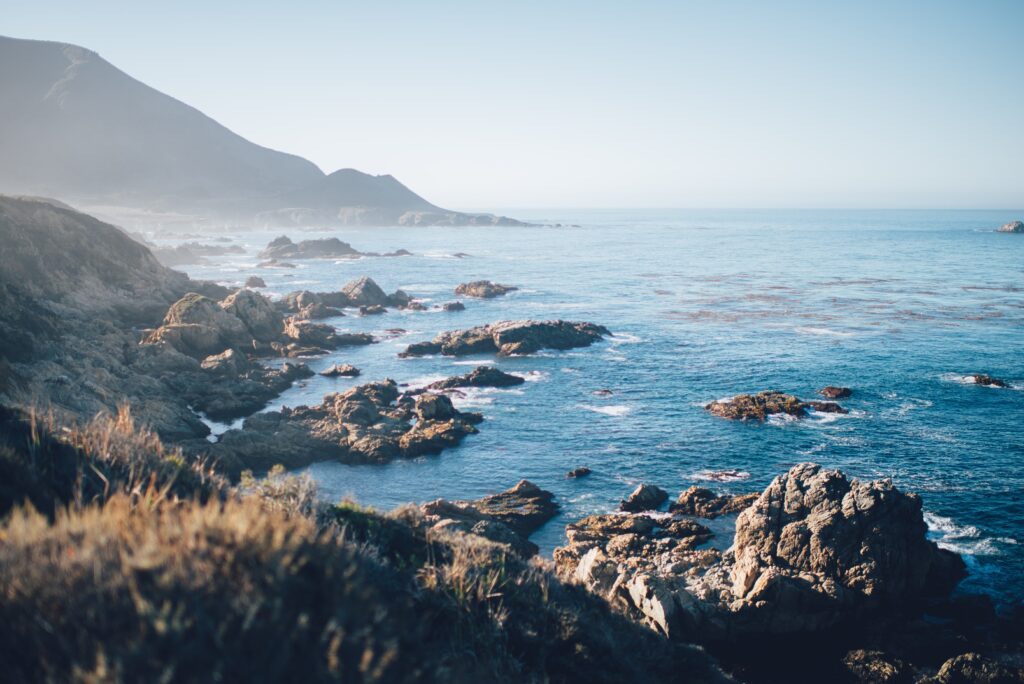 A simple conceptualization of the differences between life coaching and pastoral counseling or psychotherapy is an analogy: Someone sets your house on fire and it burns to the ground – you are the house. 
A pastoral counselor will sit with you in the pain 

and help you tell stories about your early days in the house and the people who lived there and spiritually guide you towards ways you can manage and change the future regardless of your circumstances.

A psychotherapist will likely to 

help you figure out who might have set the fire, address the trauma of your experience, try to connect this experience to other possible 'fires', and maybe restructure the way you're thinking about the 'fire' so you can change how you feel about the 'fire.'

A life coach is going to roll up their sleeves, climb into the rubble and start helping you sweep away the ashes, sort through the char to find things that are important to you, and then help you rebuild until the point where they're standing on the sidewalk and cheering you on as you put the final touches on the newly created structure.
A

Christian life coach

will not only get into the mess with you, help you rebuild, and then cheer you on but make sure Jesus is ever-present among your work together!
Life coaching is intended to be goal-directed, task-oriented, homework-heavy, and present and future-focused. Life coaching helps people change their thinking, increase their emotional wellbeing, change a limited belief system, reframe past experiences, set and achieve goals, make life changes, increase motivation, learn a new skill, and adapt their self-identity. The primary goal of life coaching is to help a client look at where they are, where they want to be and how to get from point A to point B. Marybeth is a certified professional life coach. 
Pastoral counseling involves the intentional integration of the Christian faith, prayer, and Biblical principles into counseling. Pastoral counselors are credentialed but not typically licensed to provide psychotherapy. They are ordained ministers or chaplains held accountable to their denomination, church, or sect. They address grief, anxiety/depression, relationship struggles, marriage and family issues, life transitions, spiritual wounding and growth, parenting, and other soul care issues. Pastoral counselors help you process and explore your thoughts and emotions while helping you realize and deepen your identity in Christ. Marybeth is a board certified pastoral counselor and offers soul care as an alternative to life coaching when this is more of what you need. Marybeth is an ordained minister of pastoral care, a board certified pastoral counselor, and has a doctorate degree in Christian counseling and a masters in professional counseling. Learn more about soul care. 
Psychotherapy involved the diagnosis and treatment of mental illness, suicidality, addiction, and trauma. Psychotherapists are licensed by the state board of behavioral health and help accountable to this entity and their discipline's code of ethics (counseling, social work, marriage and family therapy, substance abuse counseling). They have a specialized graduate degree and clinical training, they have an extensive foundation of knowledge about mind, body, and human behavior. Psychotherapists explore and process of emotions, thoughts, and experiences, often with an emphasis on the role the past has played in the present. Meet Christian psychotherapists at Joshua Tree Counseling. 
Christian Life Coaching Tucson
With Marybeth as you Christian Life Coach, y
ou will discover answers, find solutions, and create possibilities to move forward in the area you feel stuck or need growth. You are whole, complete, and resourceful, and her approach honors this. She'll work one-on-one with you to take action in your relationships, business, health, or any other life issue so you can find fulfillment and create the life you want to be living.
What Truly Drives You?
You will work with your professional life coach to define your vision. Marybeth will help you ask and answer questions like, "what is it that truly drives you?" and "what's at the root of your goals?" Then you'll work alongside your life coach to identify barriers and limiting beliefs that have been holding you back. What negative things have you been telling yourself? How have these patterns gotten in your way and how can you move past them? 
Set Challenging and Achievable Goals
You and Marybeth will set challenging and achievable goals. Part of Marybeth's role as a professional life coach is to ensure that you aren't settling for limited goals or being too negative. She'll help you fine-tune and adjust your short and long-term goals with your core values.
Identify Current and Potential Obstacles
Taking inventory of where you're currently as will help you and your life coach not only measure your progress but identify current and potential obstacles. You and Marybeth will review your resources and survey all courses of action available to you so you can create a plan of action. This will help you decide which specific steps you'll take and the pace at which you take them. Part of the work is preparing for potential obstacles and deciding how you might cope with them, building these coping skills as necessary. Marybeth will help ensure that every step supports your end goals and help you stay on track , monitoring you progress. If your plan needs tweaking, that okay! Marybeth can help you pivot and modify along the way. Marybeth works to empower you to stay motivated and committed. 
Become Self-reliant and Confident in Your Own Decisions
Life coaching is about personal development and reaching your goals, whether they are personal, relationships, financial, career, or health related. Marybeth wants to help you help yourself. The end result of professional life coaching is for you to become confident and more self-reliant in your own decisions.
Accountability
A life coach empowers you to set goals and establish accountability for personal and professional success. Marybeth will guide you into the articulation of  your dreams and aspirations, examine your available choices and create action plans. You are the one setting the agenda while Marybeth will act as an objective sounding board so you're able to stay focused and on track. Life coaching helps you break the ties that have limited you in the past, cultivate new practices, and stretch to new limits.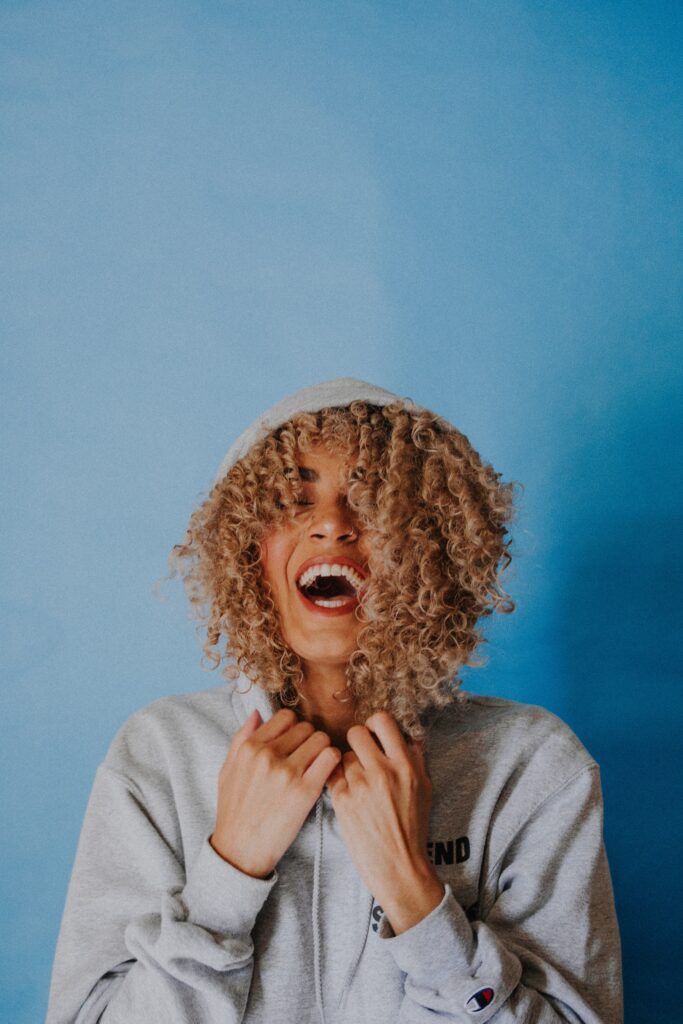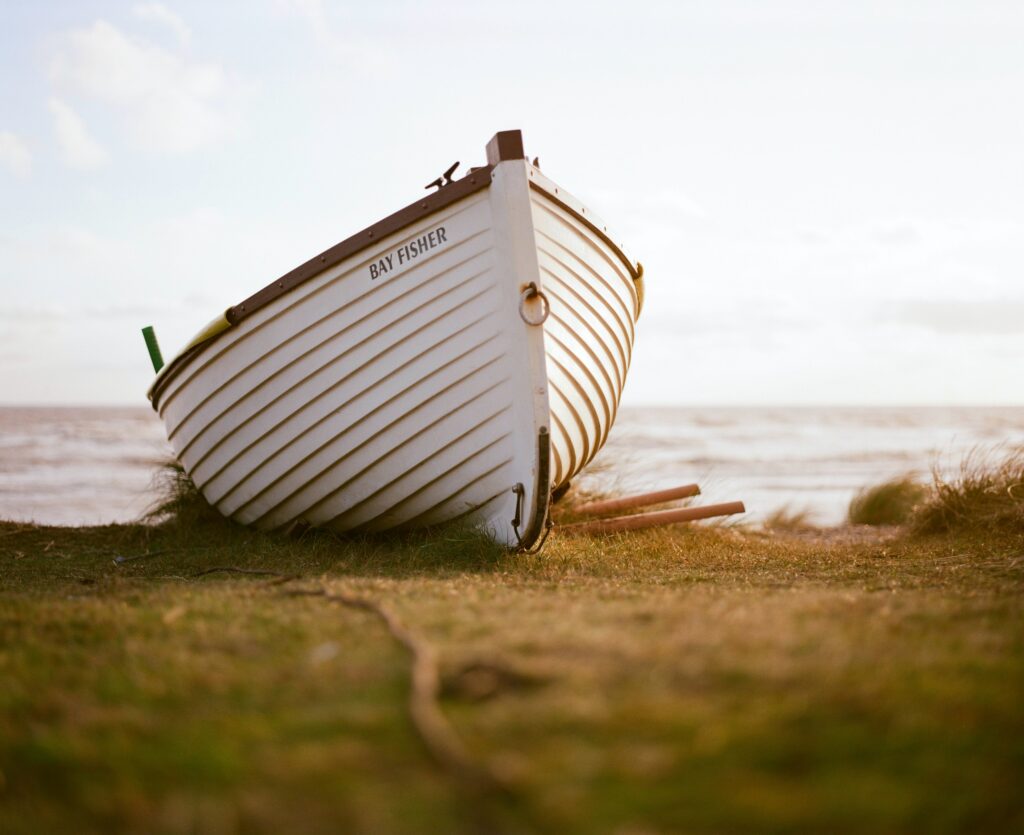 Develop a Roadmap, Homework, and Check-ins
You have to find the start line in order to finish the race. Marybeth will send you forms to help you clarify and help her understand what you want and need out of coaching. The first session is discussion and clarification. Regular sessions follow at a comfortable interval, sometimes once/month, sometimes once/week. Sessions include review of homework, discussion, and exercises related to your goals. Collaboratively we develop homework assignments intended to give you a clear sense of what to focus on in preparation for our next session. Marybeth is available for email check-ins in between sessions. When you truly commit to the process, you'll find that the true benefits of coaching show up between the sessions.
Individually Tailored Experience
Coaching sessions content and depth vary depending on what you are looking to achieve and what stage of coaching you're in. It's natural for your relationship with Marybeth to change over time; techniques will change and develop depending on your spot on the roadmap. Regardless of where you are in your journey, coaching sessions will always be tailored to your needs and you'll find that they naturally change over time.  Some of the common processes that Marybeth uses include visualization, affirmations, mindfulness, relaxation, and therapeutic art.
Common Outcomes
Although the experience of life coaching is different for everyone, there are some common outcomes. As a result of life coaching, clients report that they are better able to effect change and accomplish goals. In addition, clients enjoy increased self-esteem, improved communication skills, enhanced relationships, better work/life balance and less stress. They are better able to make decisions and navigate the daily demands of their jobs and home lives. They have a clearer sense of what is important to them and how they want to live their lives. They feel better physically, more connected spiritually, and are finally moving forward towards definitive goals.
In Person Christian Counseling at Joshua Tree Counseling in Tucson